Pasang Temba Sherpa's Story
I can now walk without pain, and without people staring at me!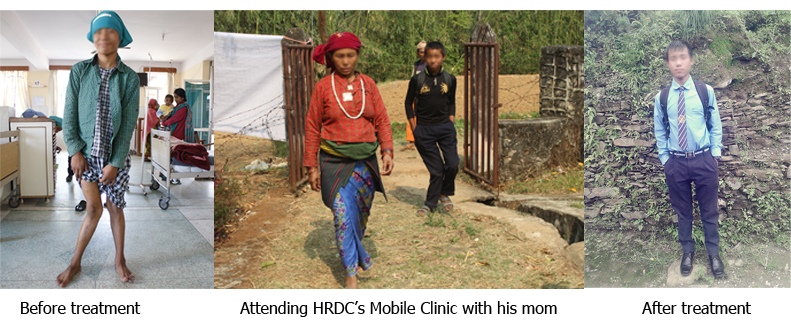 Pasang Temba Sherpa is an 18 years old boy from Okhaldhunga district in the Eastern hills of Nepal. His dad is a farmer, mom is a housewife, and he has nine siblings! The family has difficulty making ends meet every day, thus Pasang's leg deformity remained untreated for years. In families where there is not enough to eat, a child's disability seldom makes it to the priority list!! HRDC caters to such families and children through its comprehensive approach of "identify-treat-rehabilitate-socially reintegrate", delivered through a philosophy of compassion. After Pasang was scouted by our "mobile clinic" in Okhaldhunga, he was operated on at HRDC to correct the deformity in his right leg. He has now rejoined school, and is looking forward to doing a job to help the needs of his big family!